Why Choose Us
1
Experienced Service Staff
We pride ourselves in offering all services by highly experienced and professional staff.
2
Setting Industry Trends
Our staff is always looking for the next hottest style. We are creating fashion trends daily.
3
Quality Products & Merchandise
At Salon Bella Vita, we only offer the best in beauty products and accessories.
4
Season Sales & Promotions
Salon Bella Vita always has a great deal or promotion happening. Sign up for our mailing list to receive info.
what we do
Our Past Events
What we are about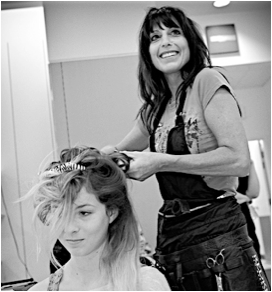 At Salon Bella Vita the most creative, unique and passionate stylist are waiting to create a special look for you.
Our stylists have experience working hair shows, movie sets, local news stations, and Miss America contests. Our stylist are continually educated, our team includes Redken trained and certified educators. Each of our stylists has unique and strong skills that are easily shown through their work. Salon Bella Vita is setting a standard for Rochester hairstylist and salons as professionals. We look forward to working with all of our guest, giving them superior results and experiences!
view our portfolio
our awesome staff
As owner of Salon Bella Vita, I"m proud and excited to be working along side unique,and very talented, stylists and nail technicians.I have been a stylist for 18 years. had education in many cities, several times a year, worked at large hair shows along side world renown stylists and have traveled to many different salons educating color and design. i would have to say they would all hold there own in those different venues.
There are learned stylists and born stylists.Learned stylists are in need of detail education. you cant teach them a color technique and have them take that and be more creative, they will do only what you taught, where these stylists are born stylists. They have the ability and the creativeness to take what they learn and make it their own and create something knew. Everyday we all learn something new in our salon. That to me, is the key to success and forever a growing experience for all, our team and you,our guests. I hope everyone enjoys their Salon Bella Vita experience.